I'm having a mild case of writer's block this week so I thought that I would leave you with some inspiring images. I've always been enamoured with old profile portraits whether they were painted in the Renaissance or photographed in the 1950's. There's something more intriguing and mesmerizing when the subject is looking away from you. I can't help but wonder why the sitter did not face the photographer or the painter. Was it their choice or the artist's?
http://pinterest.com/pin/71635450293377825/
A traditional portrait is thought to embody the essence of the subject as they present themselves to the world. This style of imagery, like modern online personas, only presents what the subject wishes to disclose. Or even perhaps how they have constructed their public persona.
Miss Lily Elsie (1886-1962)
http://pinterest.com/pin/249246160597582957/


One of my final papers in school centred around a Netherlandish portrait of an anonymous young chaste woman, painted in 1455 by Rogier Van der Weyden. Subtle details such as her hairline, jewelry, clothing, and facial expression provided me with a lot of information about her modest lifestyle. Despite my extensive research, I was still left wondering what her life was really like.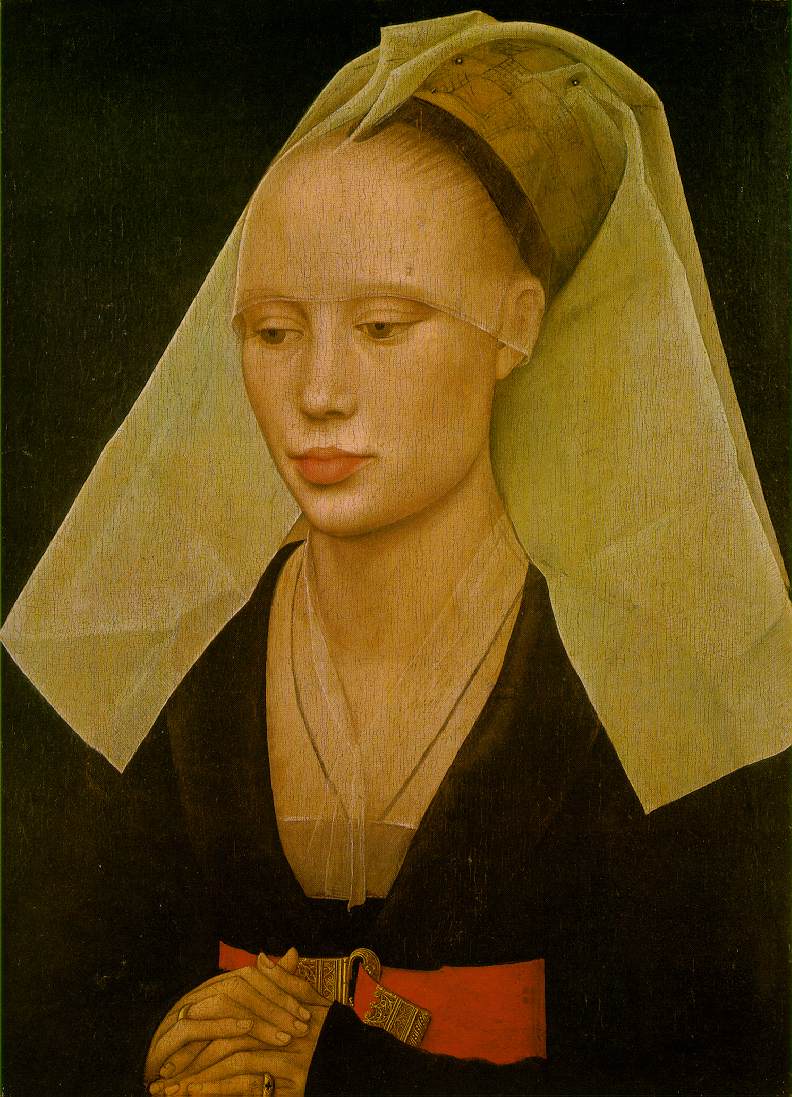 'Portrait of a Lady', Rogier Van der Weyden, 1455
http://www.ibiblio.org/wm/paint/auth/weyden/
Unnamed Lakota Woman c.1890
http://pinterest.com/pin/249246160597569904/